Discover Fuengirola: a paradise on the Costa del Sol
Summer is here. After a whole winter studying or working, the long-awaited holidays are here. We all look forward to this moment with excitement and expectations, so the first step is to know how to choose the ideal destination. If you are still in doubt, you are in luck! We bring you the ideal place where fun and relaxation are compatible in a unique enclave.

We present you Fuengirola, located in the heart of the Costa del Sol. If your intention is to visit the whole area and enjoy the best of each municipality, Fuengirola is a strategic area for you to move around. It is close to Malaga, Benalmadena, Torremolinos, Mijas, Marbella... destinations that are very popular for their leisure and cultural offer.

Fuengirola is the perfect place to spend your holidays, as it has all kinds of activities. In Fuengirola you can enjoy the sun, the beach and the good weather. You can also go out for tapas and enjoy its gastronomy discovering its typical dishes. And, in addition, there is a wide variety of activities to do so that every day is different from the last.

Enjoy the best of the Costa del Sol all in one place. Fuengirola is the perfect choice for families with children, couples and groups of friends. The variety of options on offer makes it a paradise for everyone - congratulations, you've found your perfect destination!
If you were looking for what to see and visit in Fuengirola, you've come to the right place. If you have decided to spend your holidays here with your family, you have made a fantastic choice. Whether you are travelling with children or as a couple, the leisure and entertainment offer is extensive. Discover its beaches during the day and end the day with a view of the Costa del Sol from the Benalmádena Cable Car. Look no further for more things to do in Fuengirola and read on... we bring you the best plans!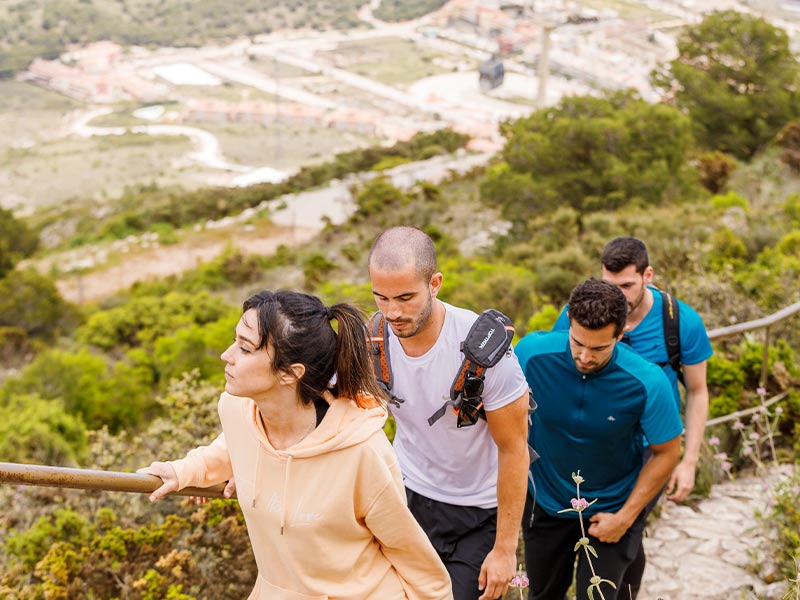 Fuengirola has sun insurance
From the office to home and from home to the office... the weekend arrives and suddenly, rain. It's really annoying, isn't it? That's why, when summer arrives, all we think about is sun, beach and good temperature. If you identify with this, you're going to love the plan we're going to tell you about. If you are looking for something to do this weekend in Fuengirola, you can't miss a visit to its beach.
The beach of Fuengirola is great to visit with the family, as it is very comfortable. In addition, it is equipped with all kinds of extra services so that you do not lack anything. In this way, it is an ideal place to spend the summer with children. Access to the beaches is easy and the sand is fine and soft, so they can play on it while the older ones take the opportunity to disconnect from the routine.
Fuengirola beach is one of the best known beaches on the Costa del Sol. We all like to sunbathe, relax and swim in the sea. However, Fuengirola beach also offers additional activities for children and adults, making it an ideal place to visit with children. This way, every day you will be able to relate a different plan so that every moment is unique and special.
Sounds great, doesn't it? You will be able to do activities such as a catamaran ride along the Costa del Sol. This moment will become an unforgettable memory for the whole family, because it will be a unique moment. You will sail along the sea while you can see the coast and enjoy sharing this activity together.
If you love adrenaline and you are into more dynamic activities, you can rent a jet ski and sail the sea at top speed. This is an ideal activity to do with friends or as a couple, you won't regret it!
And finally we propose one of the most special activities: have you always dreamed of flying over the sea? Today it's possible! Go skydiving on the beach of Fuengirola and make the most of your holidays. In Fuengirola the fun is served, don't miss it!
After doing any or all of these activities, you'll be hungry! That's the moment to enjoy the enviable gastronomic offer of Fuengirola. We've all heard of the famous espetos, known worldwide. Don't miss the ideal opportunity to discover Fuengirola's chiringuitos and enjoy their best dishes - you'll want to try them all!
Fuengirola, a gateway to entertainment
In recent years, Fuengirola has been hosting an increasing number of events and shows. In this way, the cultural and leisure offer has been increasing to the point of hosting great national and international artists. Thanks to its privileged location and tourist interest, artists such as Marc Anthony, Rosalía, Alejandro Sanz or Aitana have performed in the municipality.
Thus, Fuengirola is a very attractive enclave due to its wide range of events. If you are a music lover, find out about the concerts scheduled for these dates. You can enjoy the peace and quiet of the beach during the day and contrast your holiday with the fun of the night.
As you can see, there is no end to the activities to do in Fuengirola, and practically every day there is an event that will make every day of your holiday special. Take a look at everything that is planned for the dates you want to visit Fuengirola and make the most of your days on the Costa del Sol. In addition, there are also events and activities for the little ones to enjoy the summer.
In addition, Fuengirola has historical sites of cultural interest that are well worth a visit. One of the stops should be the Sohail Castle, from the 12th century. It is undoubtedly a great tourist attraction and the little ones will love it. You should also visit the old town, passing through the Plaza de la Constitución and the monument to La Peseta.
Thus, Fuengirola is an ideal destination that offers beach, leisure and culture, as you will not be short of things to visit in Fuengirola. The offer is complete and diverse, for families, couples and friends, so don't miss out on all that Fuengirola has to offer!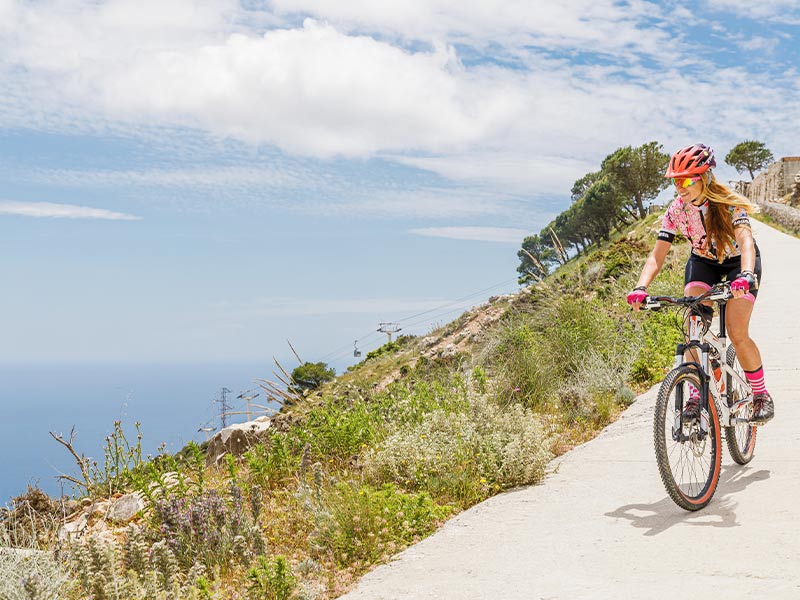 The best views a stone's throw from Fuengirola
Finally, we leave you with one of the best things to do near Fuengirola. You will undoubtedly fall in love with Fuengirola for everything we have told you, and you will want to come back. For that reason, we think there is no better way to put the finishing touch to your holiday than visiting Teleférico Benalmádena.
This is a cable car more than 700 metres above the sea, from which you can enjoy the best views of the Costa del Sol. This is an activity not to be missed if you visit Fuengirola, as it is perfect for both children and adults. If you were looking for something to do near Fuengirola, now you have the perfect plan. Moreover, it is a plan that both young and old like. Your children will enjoy an experience they have probably never had before and you will enjoy sharing it with them.
Teleférico Benalmádena offers everything you need to spend the day enjoying it. You will take the cable car up to the top of Mount Calamorro. This fifteen minute trip will be a unique and unforgettable experience for everyone, as you will have the whole of the Costa del Sol at your feet. The little ones will be amazed, as this is an experience unlike any other.
Once you get to the top, you can spend the day there enjoying the view or you can take the different trails that start at the top. You can take the cable car up and walk back down. Also, if you are a cycling enthusiast, you can go up with your bike and come down with it.
From the different viewpoints you can capture the best views of the Costa del Sol with your camera or mobile phone. This way, you will keep forever memories of this wonderful day in Teleférico Benalmádena. It is without a doubt one of the best places to visit near Fuengirola. Don't miss this plan that will leave you speechless!
As you will have seen, Fuengirola is the perfect destination to spend your holidays. Its gastronomy, its beach, its leisure offer and the different activities will make your holidays perfect.

Enjoy Fuengirola and visit it with children, with your partner or with friends. Whatever type of trip it is, the destination is ideal for everyone. Discover everything we suggest in this post and don't leave any plan behind!