The most complete range of leisure activities on the Costa del Sol
Who hasn't heard of Mijas? This part of the Costa del Sol is known as one of the most beautiful villages in Andalusia. Mijas has both beach and mountains, making it one of the most interesting Spanish destinations for tourists. Every year, Mijas receives thousands of visitors who come to discover one of the most remarkable places in Andalusia.
Mijas has a special charm all its own, with its white houses decorated with flowers, its villagers and cobbled streets... Without a doubt, it is the image of an Andalusian village that stays in everyone's heart. The peace and joy that emanate from its streets make thousands of tourists choose it as their holiday destination. If you're a lover of photography, you'll be sure to take your SD card or film reel home full of beautiful photos!
Mijas is characterised by its good weather and temperatures are always very pleasant, even in winter. If you are reading this, Mijas is probably on your list of possible holiday destinations. So, we have put together a brief guide to help you make sure you don't miss a thing. Mijas is not only a beautiful village to stroll around, it is also full of things to do. 
If you are looking for the perfect combination of relaxation and fun, Mijas is your ideal destination. On the one hand, you can enjoy its beaches, its mountain walks and its excellent food. On the other, you can take advantage of all the different activities available in the area. Here, we are going to present three activities that you can enjoy very close to Mijas and that will certainly please the whole family. Enjoy a wild day at Selwo Aventura, have fun at Selwo Marina and discover the coastline of Malaga aboard the Teleférico de Benalmádena cable car.
You've probably arrived here wondering what to do in Mijas. Well, you can stop searching because you've now found the perfect guide to spending a great few days there! Read on and make sure you don't miss out on the most fun and varied activities this area has to offer.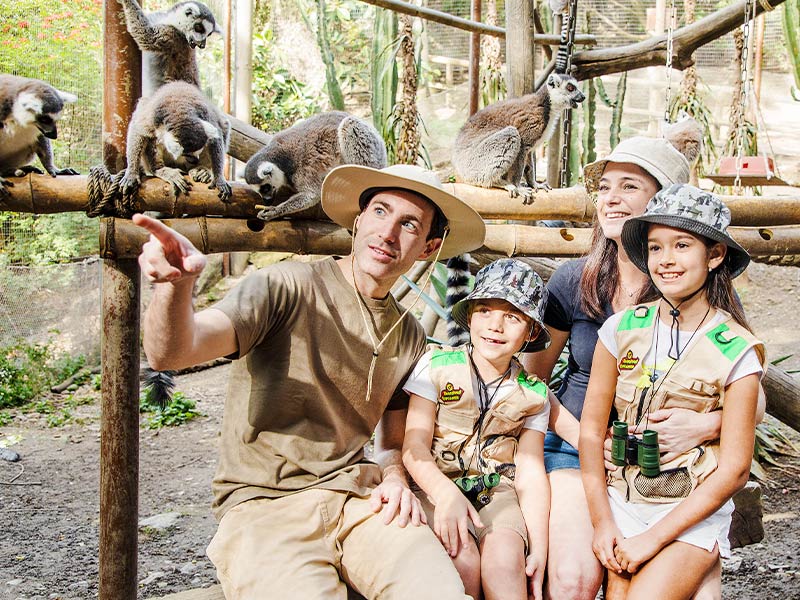 Enjoy the wildest adventure at Selwo Aventura
We all love relaxing on the beach, that's for sure. Our lives are getting faster and more stressful, and right now you're probably just planning to lie on the beach. Of course, we all need those peaceful moments with our loved ones during our holidays. 
However, you might also want to do something different and fun during your holidays. If you're looking for something a little different from the norm, don't skip a visit to Selwo Aventura. It is only 45 minutes from Mijas. It will be 45 minutes filled with excitement, fun and enthusiasm, because that's how it should be!
If you love animals and nature, Selwo Aventura will leave you speechless. It is a place where you can spend a totally unique and special day. If you are travelling with children, you'll enjoy your visit even more, as the park offers a wide range of activities for the little ones.
Selwo Aventura is located in Estepona, another of Malaga's must-see towns. You can make the most of your day by taking a stroll through it at the end of the day... it's all a bonus! At Selwo Aventura, you can spend a wonderful day with your family discovering different animal species and taking part in unique activities that you won't find anywhere else. In addition, Selwo Aventura has various restaurants to ensure that you enjoy the experience as much as possible. The site also offers additional services so that visitors don't have to worry about anything.
What's more, Selwo Aventura is committed to education. Which is why we offer educational talks on the different species and work with various conservation programmes for endangered species. If you are passionate about nature and want to pass on this passion to your little ones, you will love a visit to Selwo Aventura. You'll learn lots of curious facts about the different species that live in this animal park and you'll enjoy first-hand all that nature has to offer.
On top of this, Selwo offers special experiences to its visitors. If you've always dreamed of visiting Africa, try the Serengeti Safari, during which you'll get up close and personal with the African savannah's wildest species and experience the thrill of a true explorer. If you like intense experiences, you mustn't leave Selwo without trying the Ziwa Zipline. Enjoy the ultimate flying experience!
Finally, if you want to round off your visit in the best possible way, Selwo offers its visitors the Selwo Lodge Hotel, where you can rest and recharge your batteries after your adventure. Relaxing in one of its African huts or an apartment with private jacuzzi is a fantastic idea if you are looking for something unique!
One day (or as many as you need) at the beach
We all dream of the moment when we can spread out our towel on the beach to relax and disconnect from everything. Going to the beach is the ideal option for everyone. Whether you are a couple with or without children or a group of friends, a getaway to the beach is always a good idea.
If you're looking for places to relax, the beaches of Benalmádena are always a good choice. The Costa del Sol is known for its good weather and warm, sunny days; whatever the season, going to the beach is an ideal option for everyone. In winter, you can take walks on the sand while you disconnect from the daily grind, enjoying the bright sunshine. In summer, the waves of the sea will delight the little ones while the adults sunbathe. If you are going to spend your vacations in Benalmádena with children, we've no doubt you'll come back next year!
In addition, Benalmádena beach offers a wide variety of activities for the whole family. You can do water-skiing, paddle surfing, kayaking... and this summer you have no excuse to miss out on sport! There are a thousand things to do in Benalmádena, so you will be entertained from start to finish.
You will spend fantastic days at the beach, combining relaxation with fun. You'll enjoy miles and miles of beach and dreamlike views during the day, and also the best entertainment at night. So, if you were looking for things to see and do in Benalmádena, its wonderful beaches are a must. Even if you visit in winter, you can go down for a walk on the sand while enjoying the panoramic view. You will come back to Monday full of energy and good mood!
In addition, the beaches are comfortable if you are traveling with children. The sand is fine, and you can find all kinds of services near the beach. Choosing Benalmádena beach to spend a few days or even the whole holiday is always a fantastic idea. Don't think twice, come and enjoy one of the most fantastic beaches on the Costa del Sol. Benalmádena and its leisure offer awaits you!
Enjoy an ocean of adventures at Selwo Marina
If you're still wondering what to do in Mijas when you've seen it all, we have another original idea for you: a visit to Selwo Marina. You'll find this marine animal park just 20 minutes from Mijas... in the blink of an eye!
This is a one-of-a-kind experience in the area, as it has the only dolphinarium and penguinarium in Andalusia. It is located in Benalmádena, whose environs are also well worth a visit. Selwo Marina is home to marine species from all over the world, including dolphins, sea lions, penguins, flamingos... as well as reptiles, birds and all kinds of mammals. It's the perfect opportunity to meet animals from all over the world... all in one place!
Selwo also has extra services and restaurants so that visitors can enjoy their visit to the full. So, if you have seen it all in Mijas and you are looking for new ideas, you will love this one. Here, you'll find everything you need for a great family day out. Share some unique experiences at Selwo Marina!
Now, if that sounds like the perfect plan, the best is yet to come! Selwo Marina offers unique experiences that you can enjoy together with our animals. You can meet our dolphins and penguins up close and swim with our sea lions. These are exclusive activities offered by the animal park to ensure that your visit is a truly memorable day out.
If you want to know more, take a look at their website where you will find all the information you need to plan your perfect day. A special and unforgettable day for the whole family to enjoy!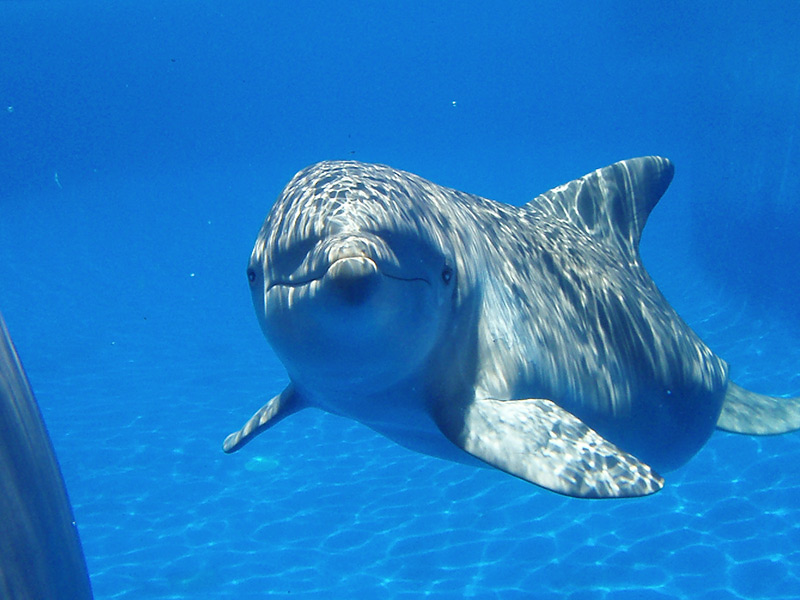 Discover the Costa del Sol from a bird's eye perspective on the Teleférico Benalmádena cable car.
Finally, we bring you an activity that simply had to be included in this guide. If you are in love with Malaga and its views, you really shouldn't miss out on a visit to the Teleférico Benalmádena. This cable car, which runs up to an altitude of over 700 metres, gives you the best views of the whole of the Costa del Sol.
It's the perfect opportunity to enjoy breathtaking panoramic views of the region from a bird's eye perspective. The Teleférico Benalmádena takes you to the top of Monte Calamorro. From there, you can look out over the sea, the mountains and many of Malaga's most famous towns.
What's more, at the top you have access to many hiking trails with different levels of difficulty around the Mijas area. It is the perfect way to spend a family day out in the countryside. Everyone will enjoy the cable car ride, which is an amazing and fun experience. Then, once you've reached the top, you can choose the trail you like best and embark on it, after enjoying the panoramic view, of course.
If you also love cycling, you're in luck. You can take your bike up in the cable car in order to ride the trail of your choice. This is an original and exciting way of practising your favourite sport in an unbeatable setting.
For those who enjoy discovering and learning about the natural world, the area around the Teleférico Benalmádena will leave you breathless. Monte Calamorro has a great diversity of plants and wildlife, which make it a very special place.  
Opt for something different and don't miss out on this magnificent experience. Our lives are marked by experiences and special days. And this is, without a doubt, an original activity that you will never forget!
Funny how the Costa del Sol can offer such a complete range of leisure activities: beach and mountain in equal measure. If you were looking for things to do near Mijas, we hope we have been of some help. These three activities are original, fun and suitable for the whole family. If you are coming for several days, you may be interested in doing a variety of things. In that case, take a look at the Bono Selwo Costa del Sol, which offers a vist to all three parks at a special price.
We hope you found this useful and that your visit to the Costa del Sol will be as unique as the area itself. See you soon in Mijas!